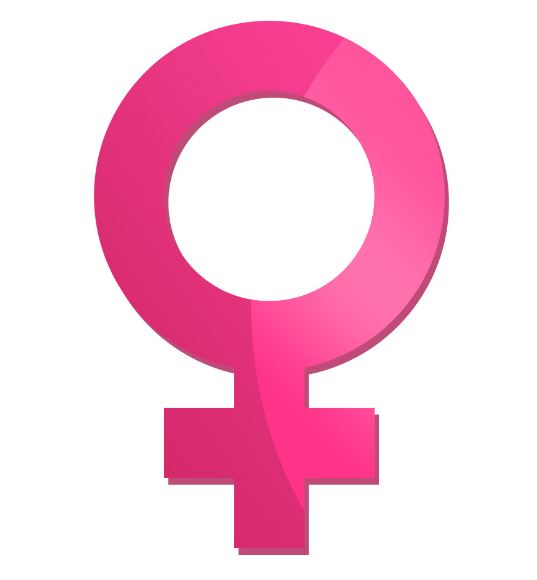 I was recently engaged in a casual conversation with a reader who had seen my "About" page and thought it was unfair for me to refer to myself as an "occasional feminist". You can't be on both sides of the fence the person said, you have to take a stance, it's either you are a feminist or you're not. This was not the first time someone had approached me about how I chose to describe myself. A friend had previously challenged me for stating that I was a "realistic hopeless romantic", after a series of friendly squabbles we both concurred that I am more of a realistic romantic than a hopeless one. So I amended my bio to state that I am simply a "realistic romantic". I understood this reader's point of view, but in other for him to comprehend my standpoint, I asked him to read my earlier post on my complicated relationship with feminism. A lot of contemplation went into including that word feminist in my bio. I was extremely hesitant because I knew the general perception of feminism is more or less critical. What comes to mind when most people hear the word feminist is often negative. I added the word "occasional" because I was hoping folks would ask me the reason behind that and from there we could possibly engage in an intellectual exchange about this very controversial topic. My strategy has worked so far. Some of the discussions I have had have been with young college educated women who are clearly autonomous, free thinking, and quite successful in their personal lives and careers, and whose ideals lean toward equality of the sexes. Yet, these women refuse to be called feminists. I would say, "but you believe men and women should be given equal rights in the society, that makes you a feminist!" But they would often respond "yes, I believe in equal rights, but I am not a feminist!" I am never able to reach an acceptable consensus between myself and my opponents about feminism, even when those opponents claim to be feminists themselves. Which is the reason why I believe in coining your own brand of feminism. But why would these said women who believe in gender equality refuse to be called feminists? As I mentioned, the general perception of feminism is more or less negative. In my dialogue with these women, I have come to realize the main reason they refuse to identify as feminists is because they do not grasp feminism. Feminism has been made so complicated that these women are made to conclude they have no access to it. I am an advocate for simplifying feminism.
According to feminist author Chimamanda Ngozi Adichie, a feminist is "a person who believes in the social, economic and political equality of the sexes". I believe this is an acceptable definition for most people. Believing in the social, economic and political equality of the sexes does not make one a man-hater or a lesbian, or a frustrated and angry woman or whatever other labels people may think of when the word feminist is mentioned. These negative connotations are what are preventing a lot of women from embracing feminism. They are some of the reasons why the voices of women are still being marginalized in society and some of the reasons why we still question how much progress have been made when for a woman, attaining the office of presidency in the United States is as difficult as it is.
I wrote a graduate level paper this past fall semester on the "Angry Black Woman" and the "Strong Black Woman" stereotype. I argued that it is much easier for society to trivialize women of color by giving them such labels. I read a number of materials that alluded to the fact that black women are overworked and underpaid, and their health are neglected because of the strong black woman stereotype. Also, it has been noted that the opinions and ideas of intelligent women are reduced to rants because of the angry black woman stereotype. Additionally, a woman of former First Lady Michelle Obama's class and sophistication could not escape this demeaning stereotype. In spite of her grace and poise, Michelle Obama has been tagged an "Angry Black Woman" on several occasions. What labels like these and others of its kind does is make it easy for the individuals or group involved to be marginalized. Feminism has been disparaged in this same manner with negative stereotypes. Are there women who are angry in the society? Yes. Are there strong women out there? Yes. Are there Lesbians? Yes. Are there women who are frustrated? Yes. But we are not all angry and frustrated and black and lesbians and strong at the same time! Women are more complex than that. Humans are more multifaceted than the labels and boxes society have created for different people. Social labels do have their usefulness, but it becomes problematic when we cannot see past those labels.
Let us make an effort to apply intersectionality to feminism before dismissing the idea or before labeling women who have chosen to identify themselves as feminists. Intersectionality is defined as "the interconnected nature of social categorizations such as race, class, and gender as they apply to a given individual or group, regarded as creating overlapping and interdependent systems of discrimination or disadvantage." Put in a simplified way, intersectionality is the idea that people have multi-faceted layers of identities that shape their lives and experiences. For example, women experience discrimination for being women, but black women experience discrimination peculiarly because of the added layer of racism. To add another layer, different groups of black women experience discrimination differently based on their socioeconomics (class, education, sexual orientation, etc). The idea here is that one size does not fit all. This applies also to feminism, in fact the term intersectionality was coined by civil rights advocate Kimberlé Crenshaw to amplify the unique set of discrimination faced by women of color. It undermines feminism when negative labels are used to generalize feminists. A person could be a feminist and at the same time be a bible believing Christian and at the same time be a happily married heterosexual woman. It would be unfair to label such a woman a lesbian or a man-hater, in the same manner it would be unfair to state that all men are sexists. So if we could look past the stereotypes, we may be able to appreciate what feminism constitute for each individuals or group of people who have chosen to identify with the word.
I am a feminist, I cannot fathom not being one because I cannot conceptualize not believing in equal opportunities for men and women. I cannot envisage accepting lesser income because I am a woman, I cannot conceive of being silent when women are being domestically abused, I cannot imagine not speaking up for what is right, I cannot picture living life like a less valued or less important creation of God, especially knowing fully well that all humans are created equal "that they are endowed by their Creator with certain unalienable Rights, that among these are Life, Liberty and the pursuit of Happiness". Those "unalienable rights" are being denied women in the society every day. Maybe because Thomas Jefferson did not include the word women in The Declaration of Independence, people are failing to realize women are created equal to men. This is the reason why we need feminism. Feminism brings the awareness of our equality, it points out that women deserve freedom too, that we merit being heard, that we have a right to be educated, and that we deserve to make our own choices and pursue our own happiness!