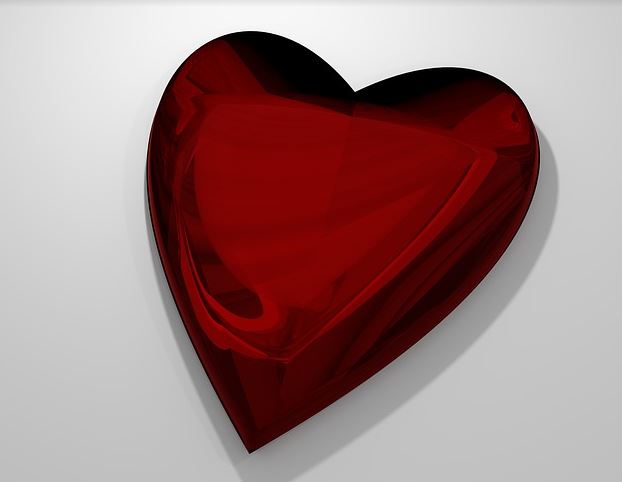 Is It Better To Love With Your Head Than To Fall In Love?
"I love you" "I'm in love with you" there's a small difference, the heart.
Love is a choice but it's not always that clean-cut. After seeing a few people completely screwed over by love, I'll say love is not a tidy affair at all. I realize how pompous I have been when it comes to matters of the heart, always thinking it's that easy to get over someone and move on with your life. Well I made a major discovery this week, I have never been in love before. I have loved, but my head has always been in control, so I have never completely lost it to someone, but falling in love seems to require exactly that, completely losing it to someone. Losing what exactly? Losing your soul. Falling in love and wisdom do not go together at all, you can't be calculative as most of us are, you can't weigh all the pros and cons and even if the cons were staring you right in the eyeballs, you'd still choose that person because you're in love! You can't back out anytime you want, you're quite completely vulnerable, and that person has the ability to mess you up badly, as in seriously mess with your whole psyche. They have that power over you.
I have seen people commit suicide because of love, I have seen emotional and mental wrecks, I have seen depression and psychosis, I have seen lack of motivation for life or anything it has to offer, all because of love!
Yet, most of us want to experience this feeling, we want to fall in complete abandonment. We want to relinquish all to this person who could possibly take us on a hellish roller coaster ride.
Falling in love requires your heart and soul, the seat of your emotions and the core of your existence. Your heart is your life. A person can be brain dead, but not until the heart stops beating, they are not pronounced dead. Your heart is your life. So if you give your heart to someone, you're giving them your life and what they decide to do with it is no longer up to you, this is why falling in love is one of the deadliest thing on earth.
Then I ask, is it better to love with our head than our hearts?! I don't know. There is no 100 percent guarantee that this love will last forever or that this person is not going to break your heart or that you won't even lose them to death or one thing or the other. So what happens to you if this happens?
I can completely relate to those who have their guards up, their heart is impenetrable. Everything they do when they love someone, they do with their head. They are so calculated! But falling in love does not allow for sensibility.
You can control falling in love, but once you have fallen, there's no coming out of it till the day you die. Even if that person should die, your soul is forever tied to theirs. You may very well love another person, but you're forever tied to that person. The only way to be free is to fall in love with another person. Even then, you're still tied to that person, and if you're "wise", you probably would not want to fall in love ever again.
I am not advocating for loving with your cerebral. Although, I may have painted a terrible picture of falling in love, I want to fall in love! Yes I want to experience that strong feeling. Not the calculated one, not the one based on what the other person can offer. Not the one based on looks, or status or money or education or whatever material things people run after! I want the real deal. I want to lose it! Because on the flip side, if it does work out, it would be the greatest fulfillment of your life. Nothing else would ever measure up to that. Nothing.